Sleigh Your Business with Kringle Tracker

Unlock the magic of Kringle Tracker with our free 20-day trial! Before we delve into the enchanting details of our client management, invoicing, and calendar features, take a moment to experience the difference for yourself. Sign up now and immerse yourself in a world of intuitive business management designed exclusively for Christmas performers. Ready to transform your holiday season? Click the 'Sign up for a 20-day trial' button below and embark on a journey to a stress-free and joy-filled Yuletide experience!
Intuitive Client Management
Kringle Tracker's client management is the gift that keeps on giving for Christmas performers. Imagine effortlessly organizing all your client details – from names and contact information to special wishes and cherished memories. With a few clicks, you can access their preferences, making every interaction feel like a warm reunion. This streamlined feature saves you precious time and ensures that no child's wish is ever forgotten. Leave the spreadsheet chaos behind and embrace the simplicity of Kringle Tracker's client management, so you can focus on what truly matters – creating magical moments for all those who believe.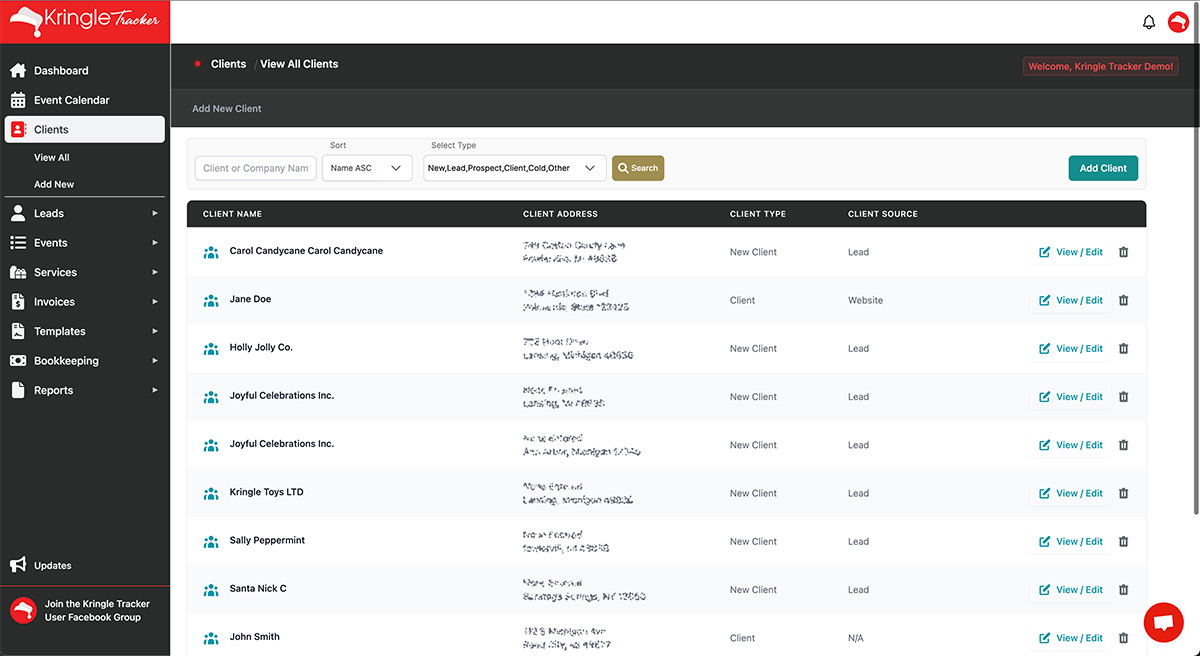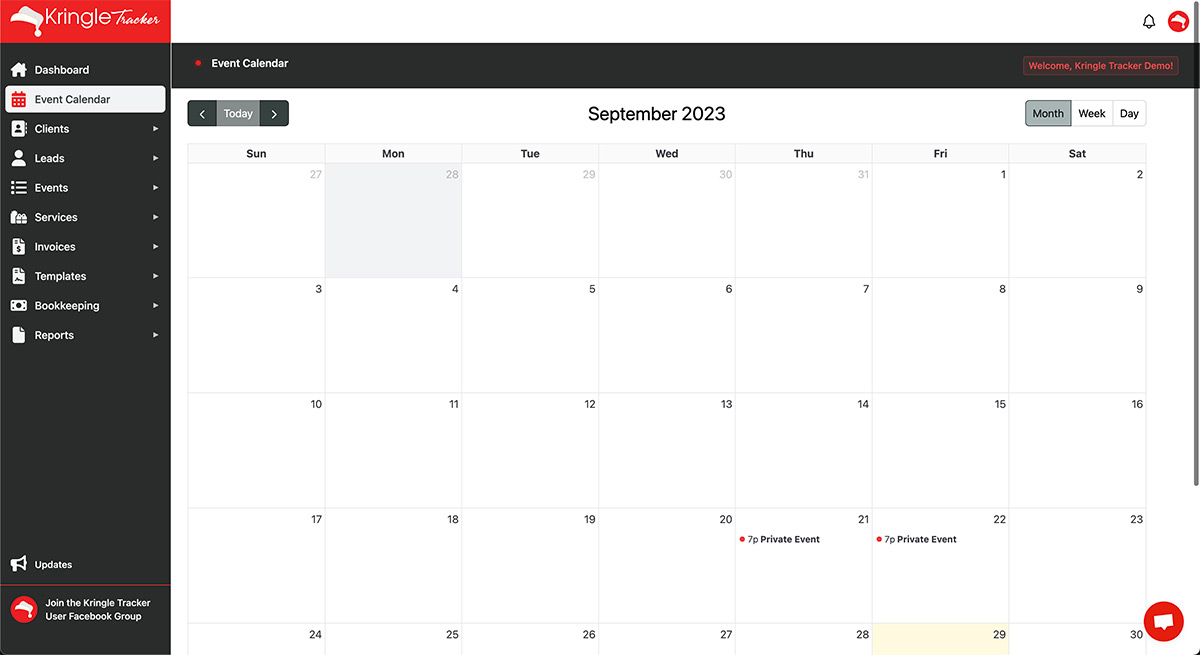 Stay on Top of Your Yuletide Calendar
With Kringle Tracker's calendar and event management, managing your holiday schedule has never been easier. Our client management system ensures that your calendar is always filled with joyous moments, from special appearances to festive gatherings. Say goodbye to double bookings and missed opportunities, and hello to a well-organized, stress-free holiday season. Focus on creating magical memories, while Kringle Tracker keeps you on track, making every moment merry for both you and your cherished clients.
Sleigh Your Invoicing with Kringle Tracker
Discover the joy of efficient business management with our online invoice and payments. We understand that handling invoices can be as tricky as navigating a snowy rooftop, but with our intuitive platform, it becomes a breeze. Create and send invoices effortlessly, and watch as payments flow in seamlessly, even offering the convenience of online payments through our Stripe Integration. With Kringle Tracker, you'll spend less time on paperwork and more time spreading holiday cheer. Let us handle the financial details, so you can focus on making the season bright for your clients.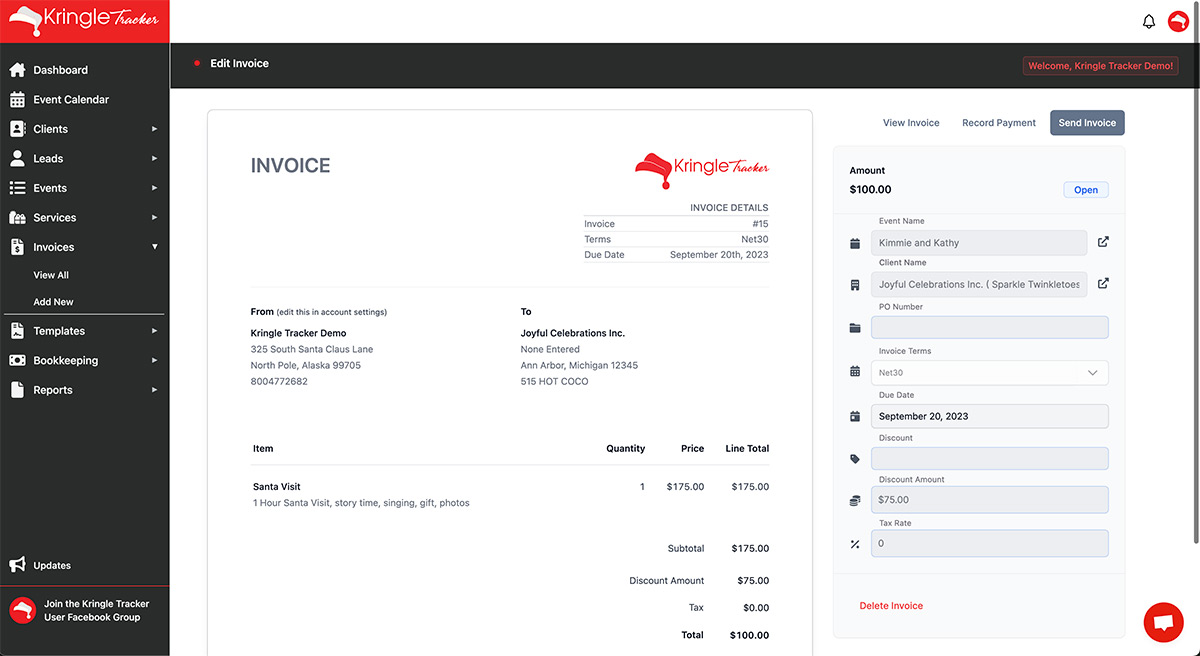 Ready to experience the magic of Kringle Tracker firsthand? Sign up now for our free 20-day trial and discover how our intuitive client management, event organization, and invoicing features can transform your Christmas performer business. With just a few clicks, you'll be on your way to a more organized and joyful holiday season. Don't miss out on this opportunity to streamline your operations and create unforgettable memories for your clients. Click the 'Sign up for a 20-day trial' button below and start your journey towards hassle-free holiday business management today!